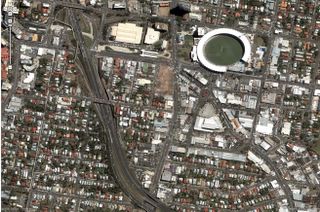 Google maps have added Satellite photos for lots of the world!
Here
is out place! I love it! You can't see our new plastic table in the backyard OR our brand new garden.
Like
Michael
as a long time fan of KeyHole, I was very excited at the release of
Google Earth
for FREE. Google IS fast becoming an evil empire. Someone has to do it I guess...